It has been just over a year since Fast Company South Africa featured the below article on the innovation that drives our success at Teva Windows. What a year it has been for entrepreneurs in South Africa! We're proud of every  entrepreneur who grew their business and our economy through grit, determination and hope in the face of economic uncertainty.
It is more relevant than ever to find solutions and inspiration. It is you, our clients, that drive us forward. Teva Windows sees a bright, sustainable future ahead.
We look forward to seeing you at our showroom in the near future.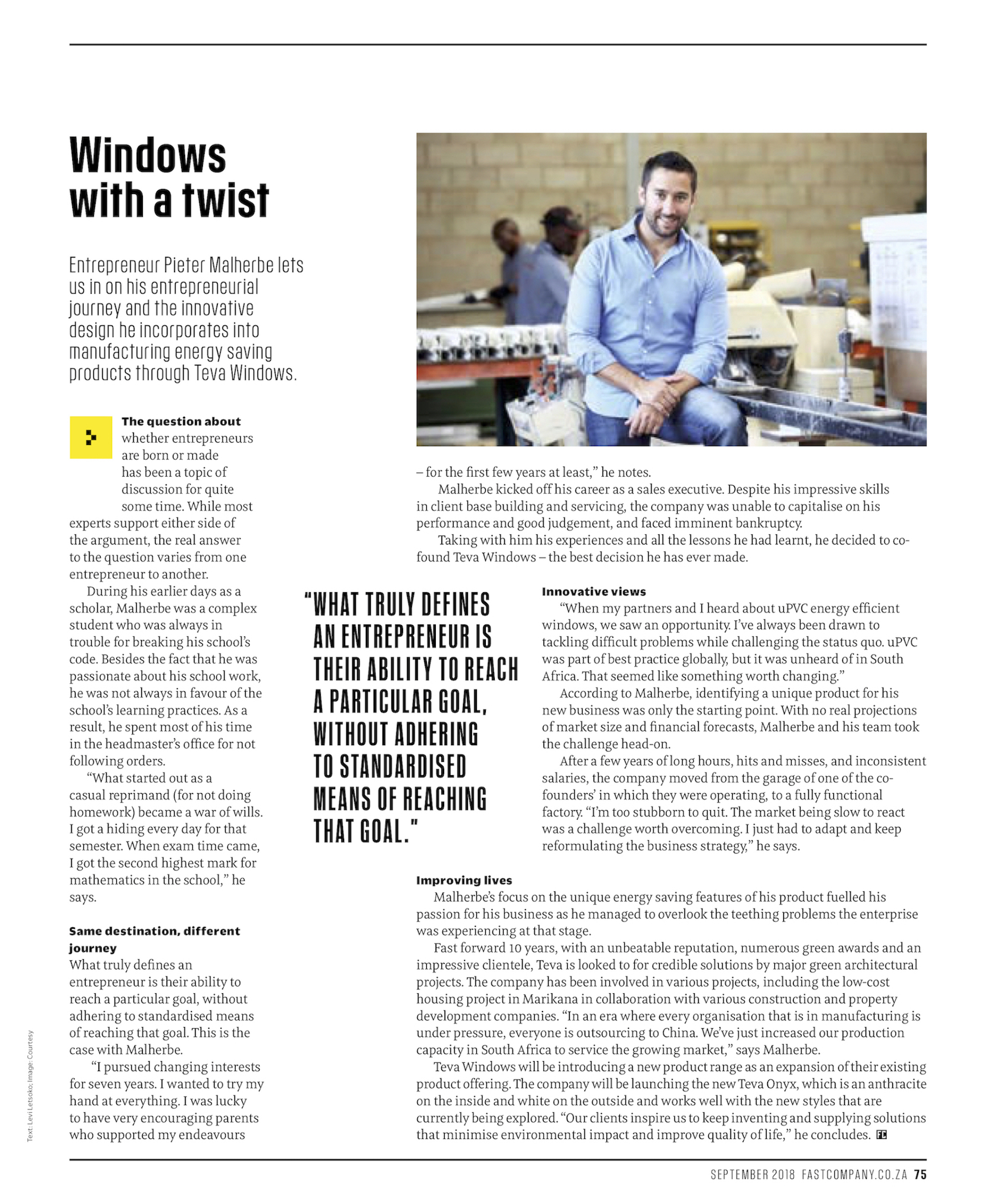 *Correction: Teva Onyx is anthracite on the outside and white on the inside