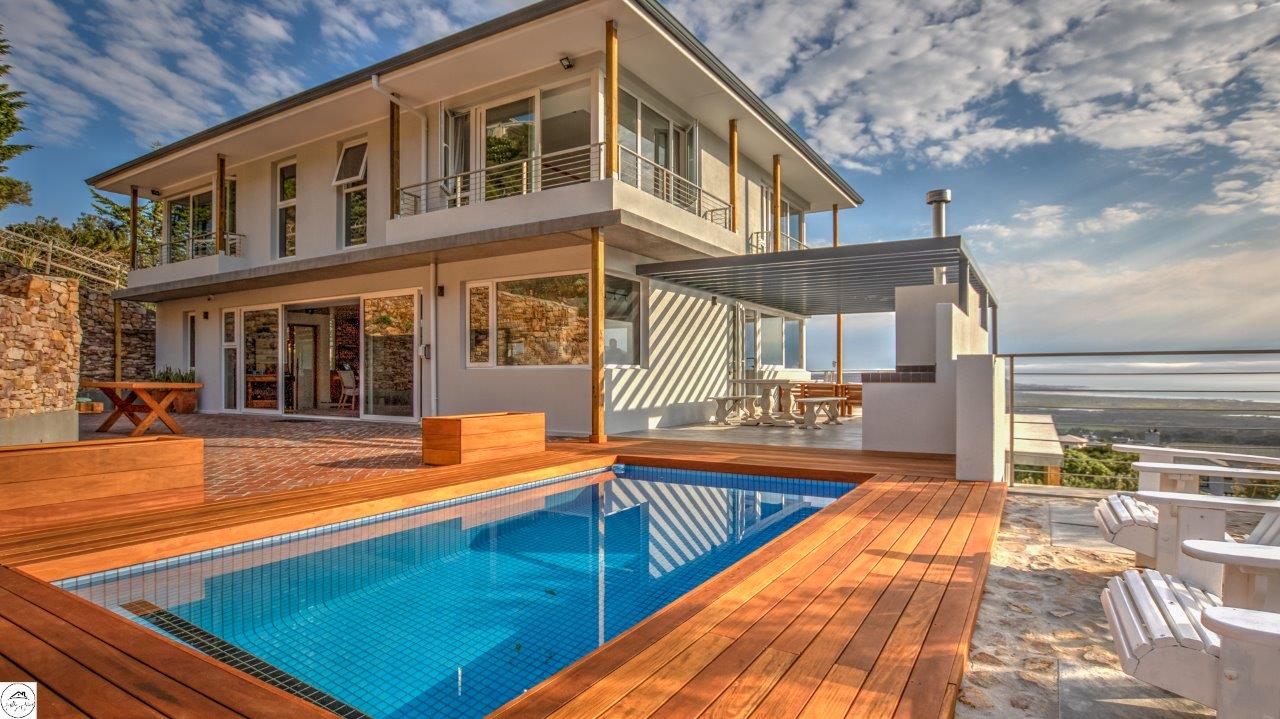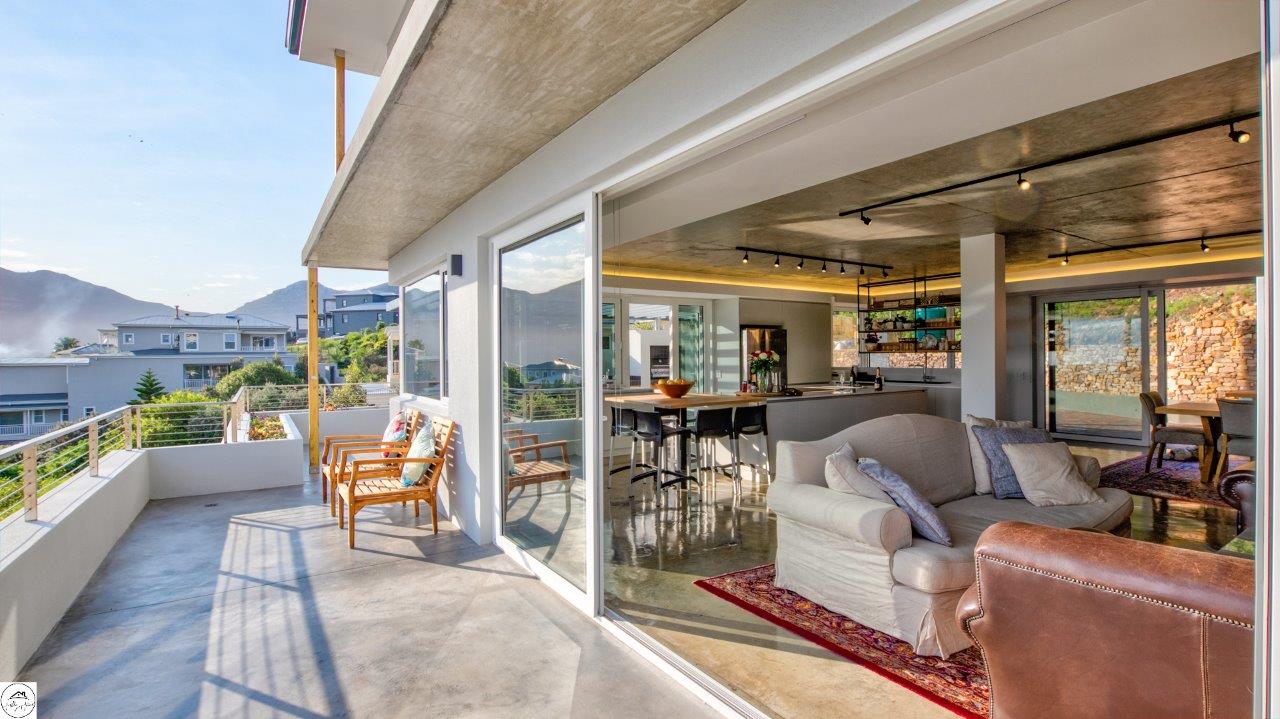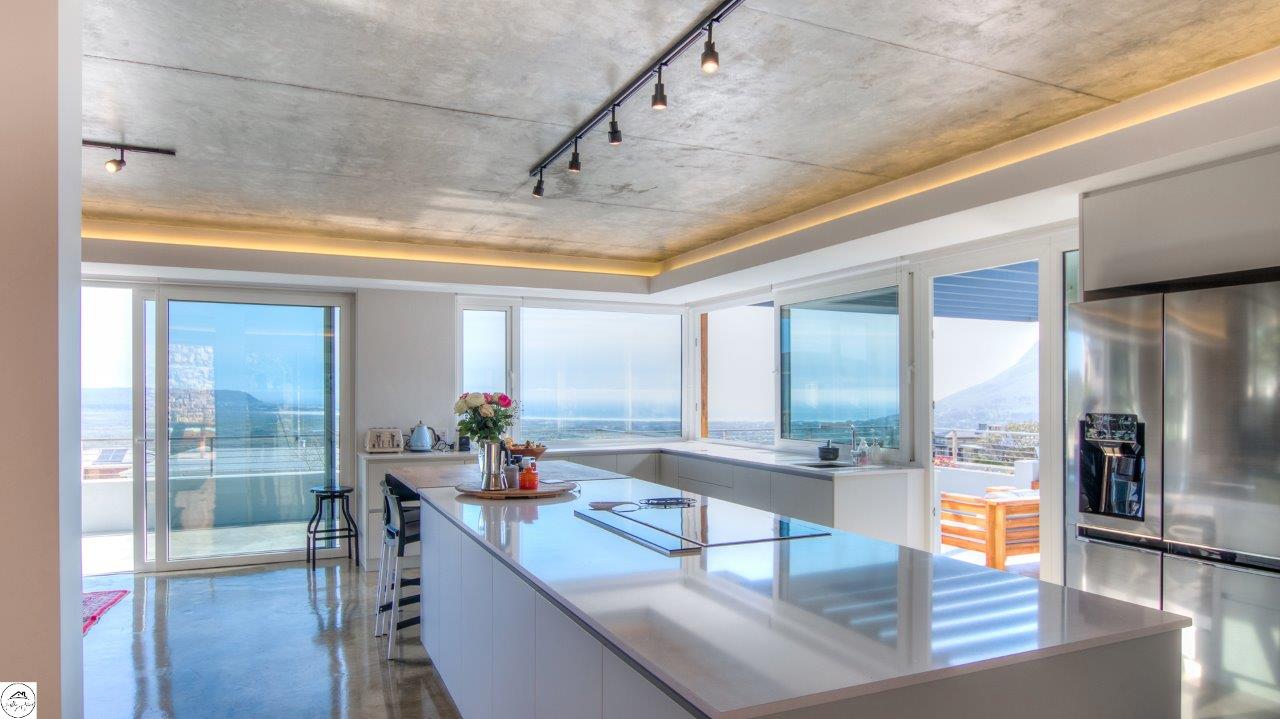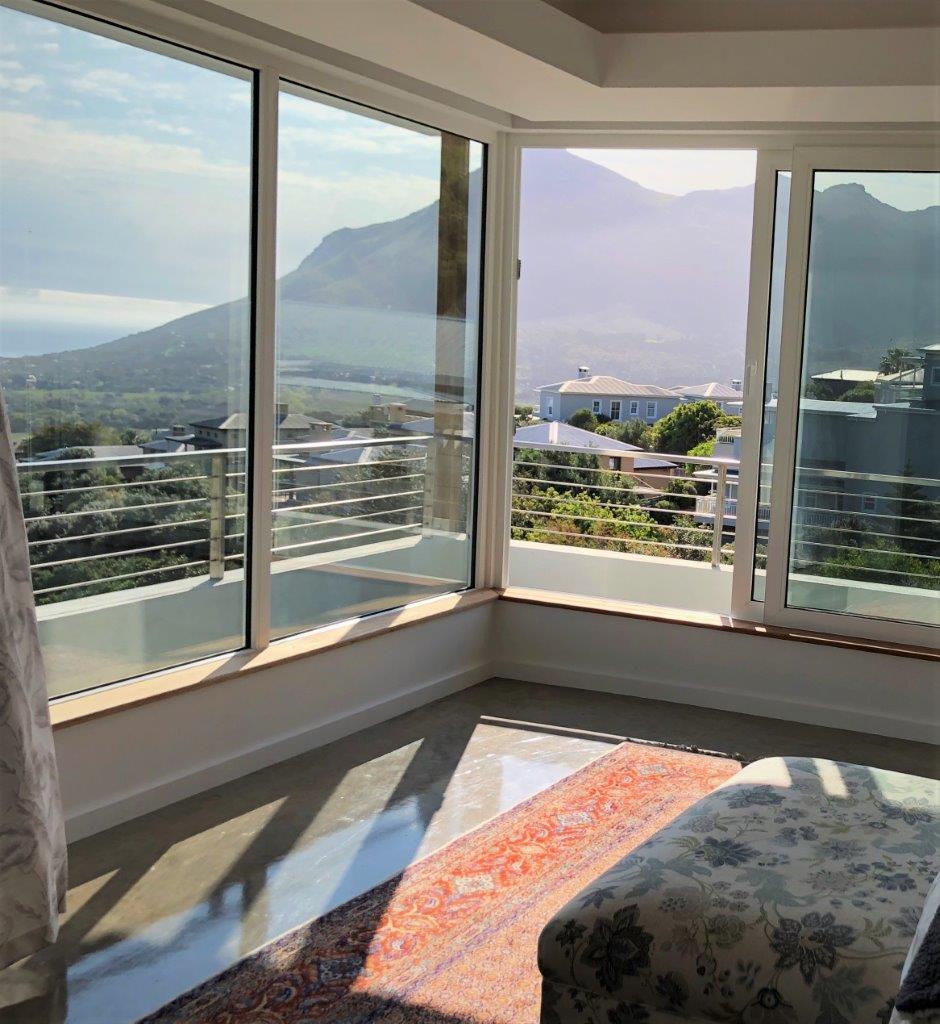 At Teva, we love building lasting relationships. When we work with builders and contractors over time, we get to know their building style and they get to know our products and trust our service. So when a builder chooses us for their very own home, we feel very proud.
That is precisely what happened with this gorgeous home in Noordhoek. The builder-homeowner chose single glazed Teva uPVC because he knew that he would get nearly the same insulation as double glazed aluminium, with the added quality and durability that uPVC has to offer. We suggested the best performance glass to manage the abundant sunshine streaming through the property.
Set on a hill, the home takes full advantage of the spectacular view with windows and doors on all sides. The ground floor feels like an outdoor space when the doors are open, while the first floor creates the sensation of living in the sky.
Elegant white window frames complement the rustic, earthy design. It is clear that this builder knows how to make best use of a property and the construction materials available. We wish him the best in his beautiful home.