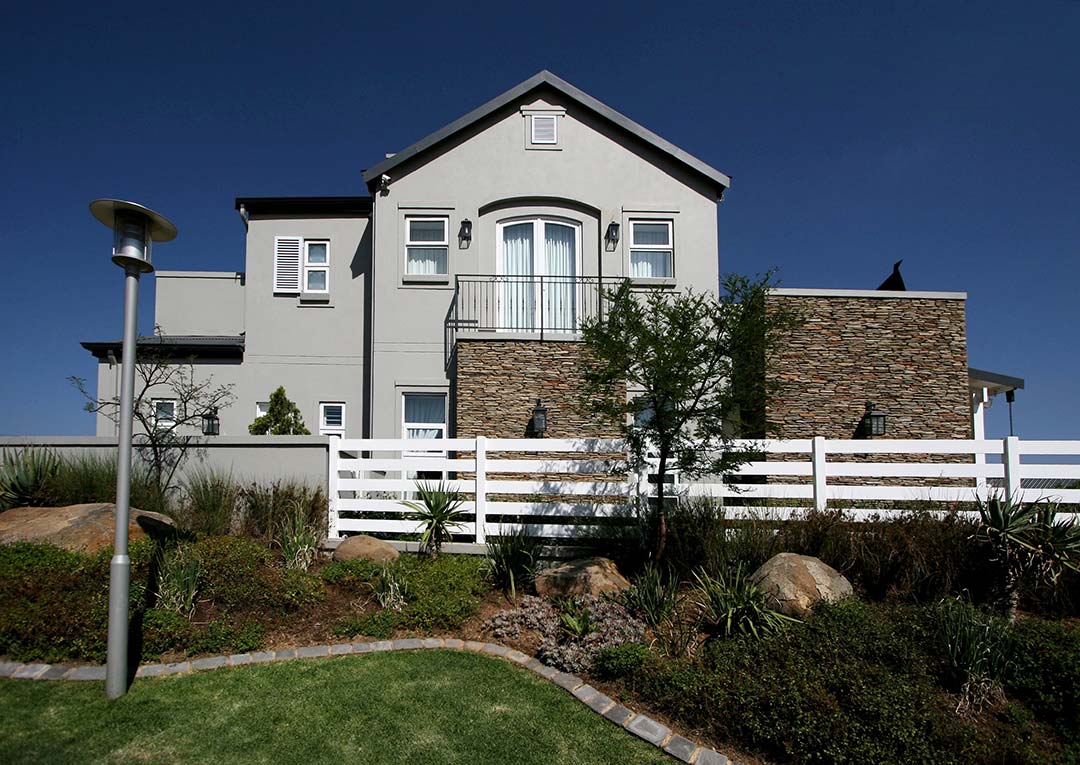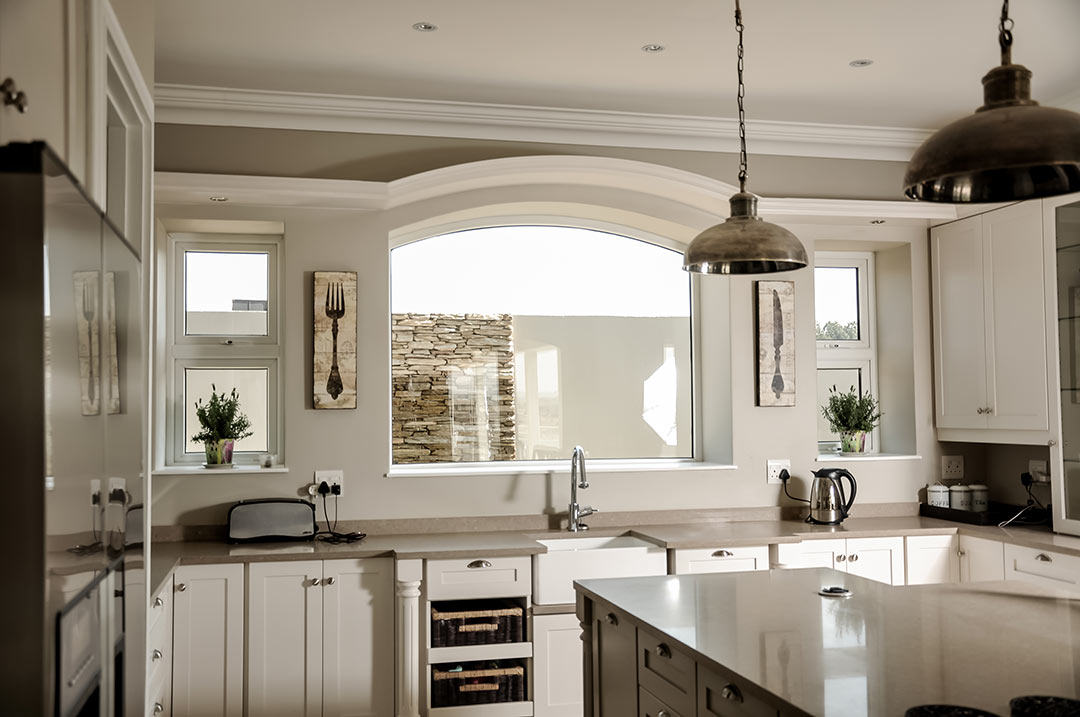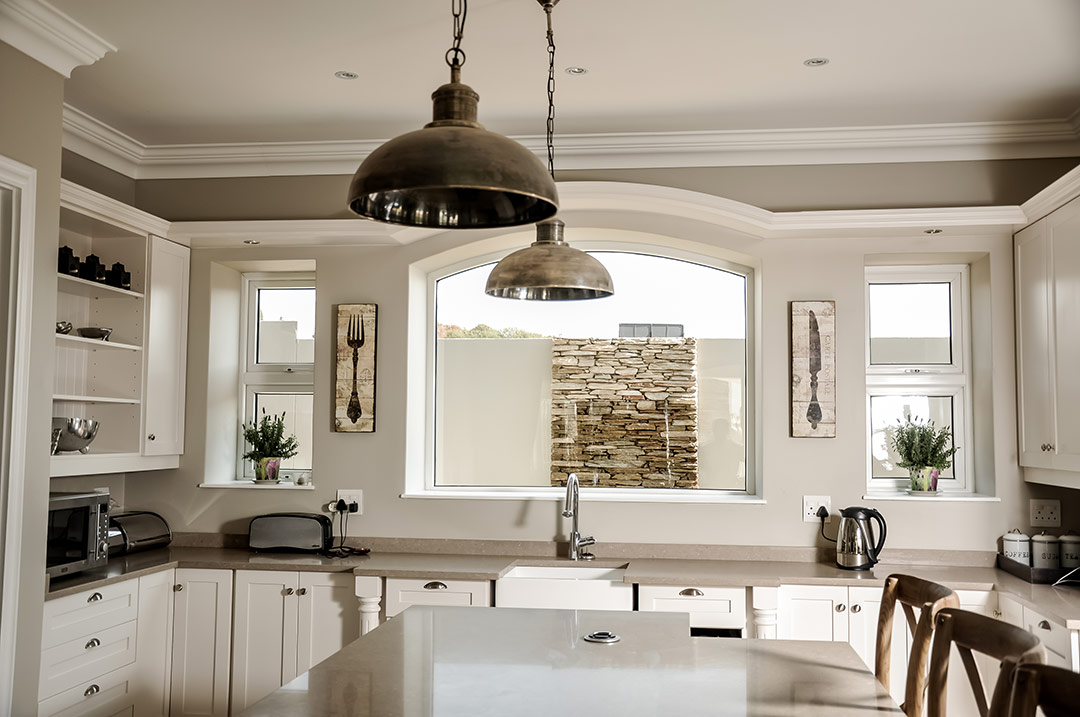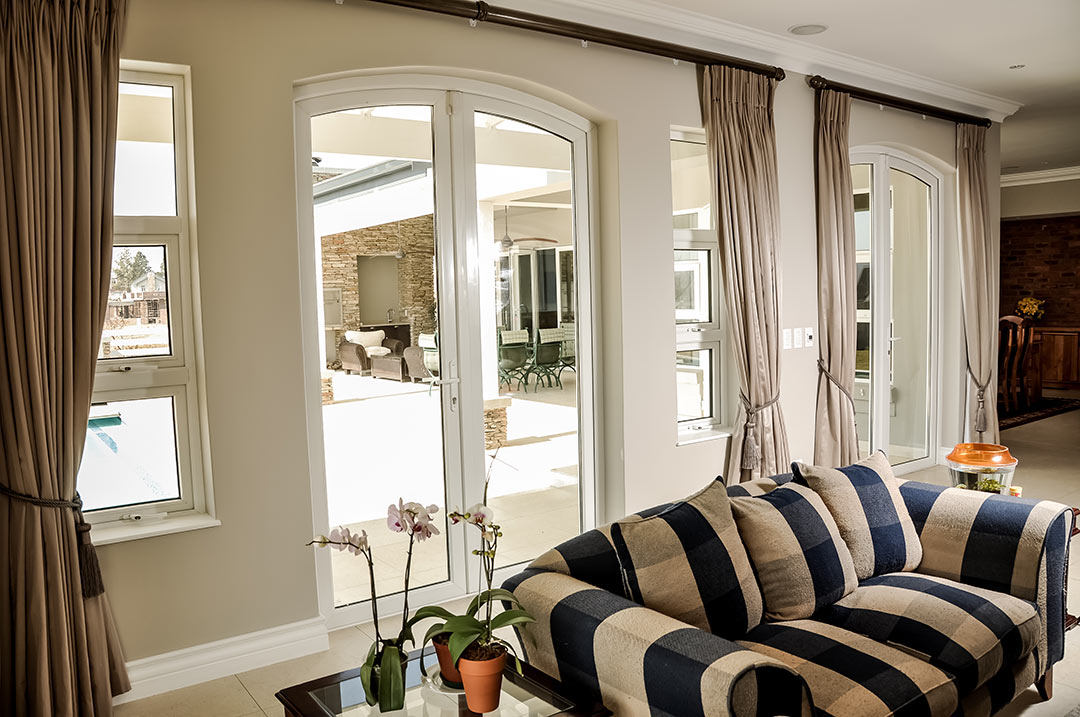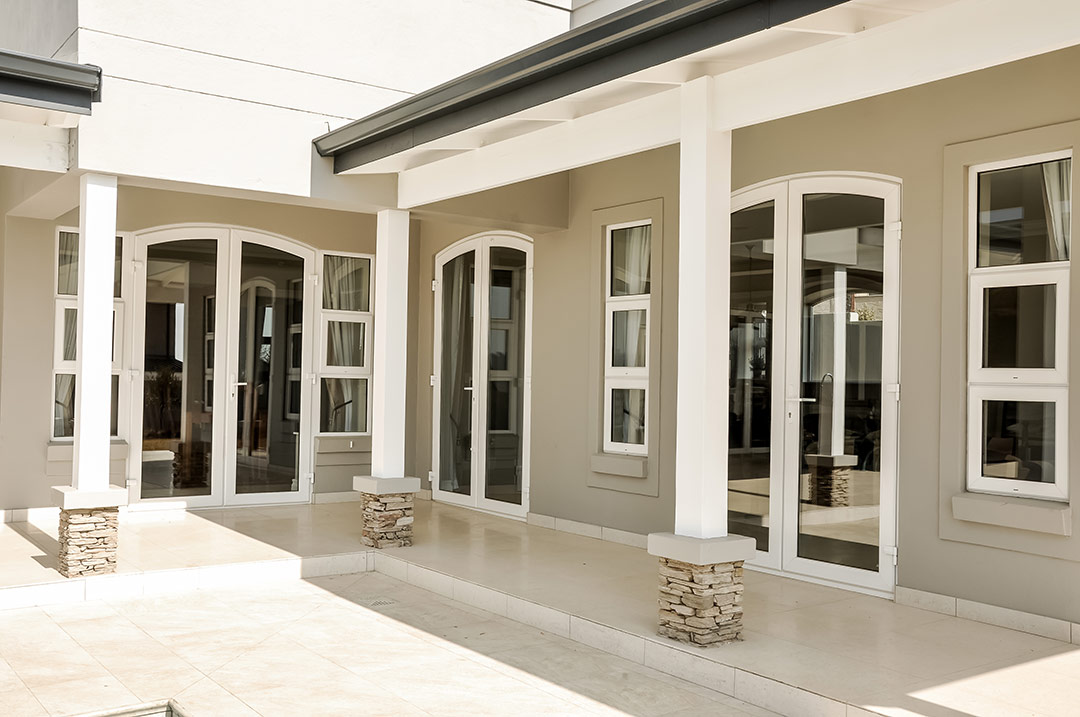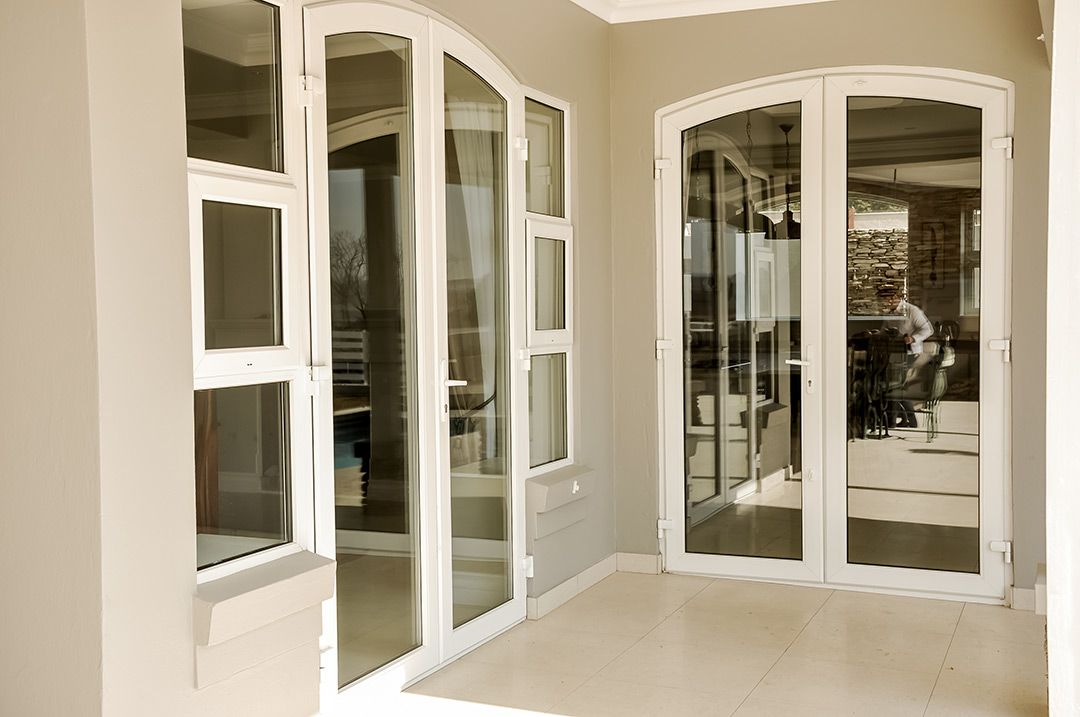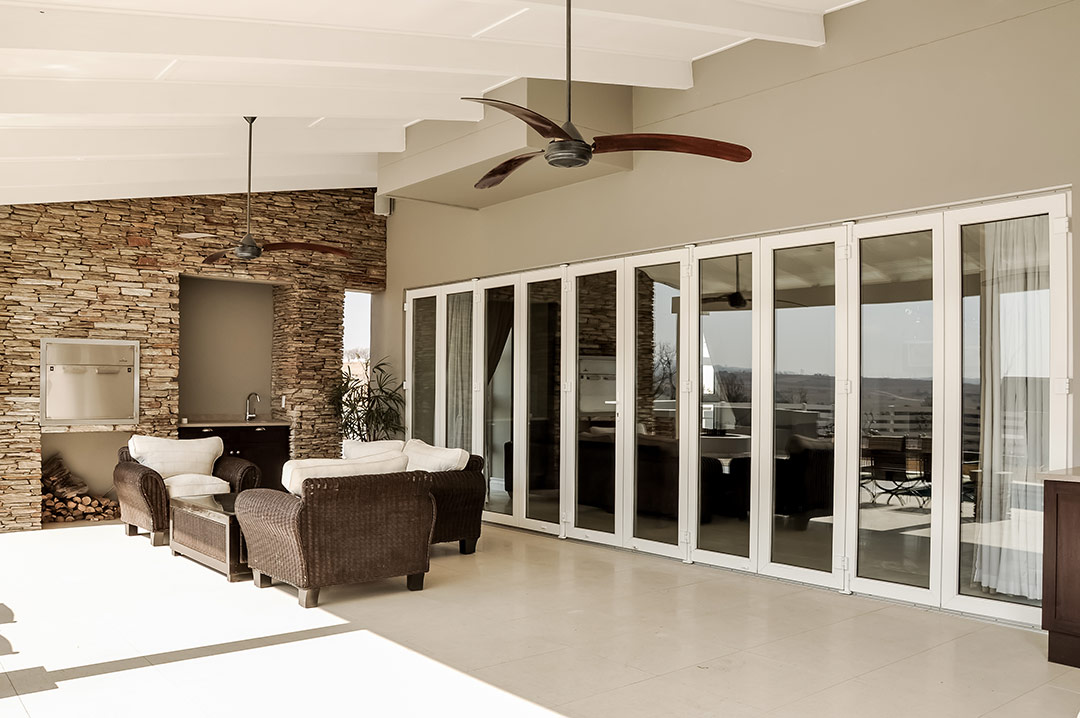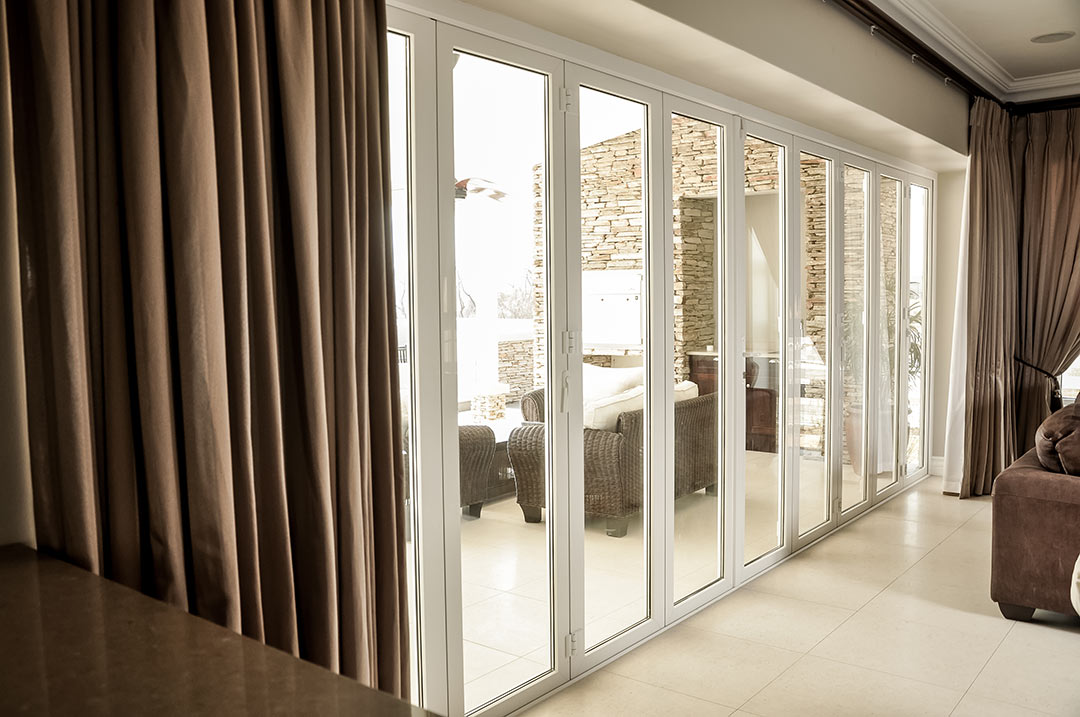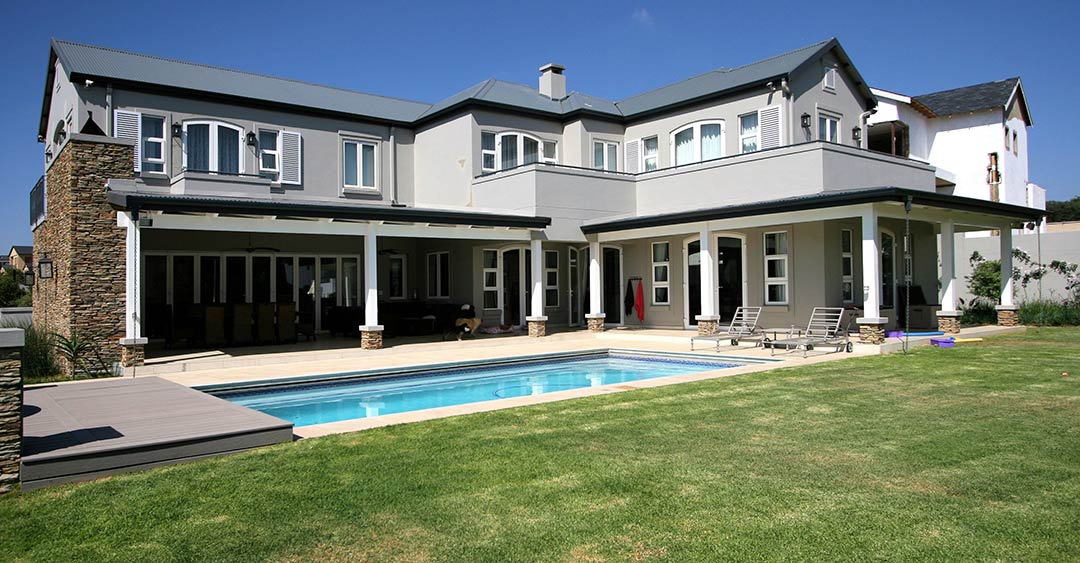 No South African dream home is complete without a patio and a braai. Our weather and hospitality is legendary. The owners of this gracious family homestead decided to put outdoor living at the centre of their home.
The generous, L-shaped veranda borders the pool and is accessible from most of the ground floor rooms of the house. It features a braai and food preparation area including sink. One could conveniently spend all of the time in this well-appointed space. It is separated from the lounge by one of the largest uPVC stacking doors installed in South Africa.
Teva Windows MD says, "They're passionate about the outdoors and wanted to make the most of their space. We spent a lot of time ensuring that we could meet their needs while complying with best practice and safety standards.'
One of the stranger myths about uPVC, based on its perceived relationship to PVC, is that it might be weak. The construction of this stacking door puts that idea to bed for good. The numerous folding panels glide smoothly on their tracks, belying the weight of the glass. Once closed, the house is perfectly insulated against both cold and heat.
The house features numerous large Teva windows and doors, taking advantage of abundant natural light, supported by the use of subtle, carefully placed LED lighting throughout the home. The arched French doors soften the otherwise rectangular lines of the exterior design. Accents of stone and wood, as well as a number of plump couches and armchairs allow the classically styled living spaces to feel homey and relaxed.
The result is a stunning yet comfortable home, perfect for entertaining or relaxing in the summer sun.