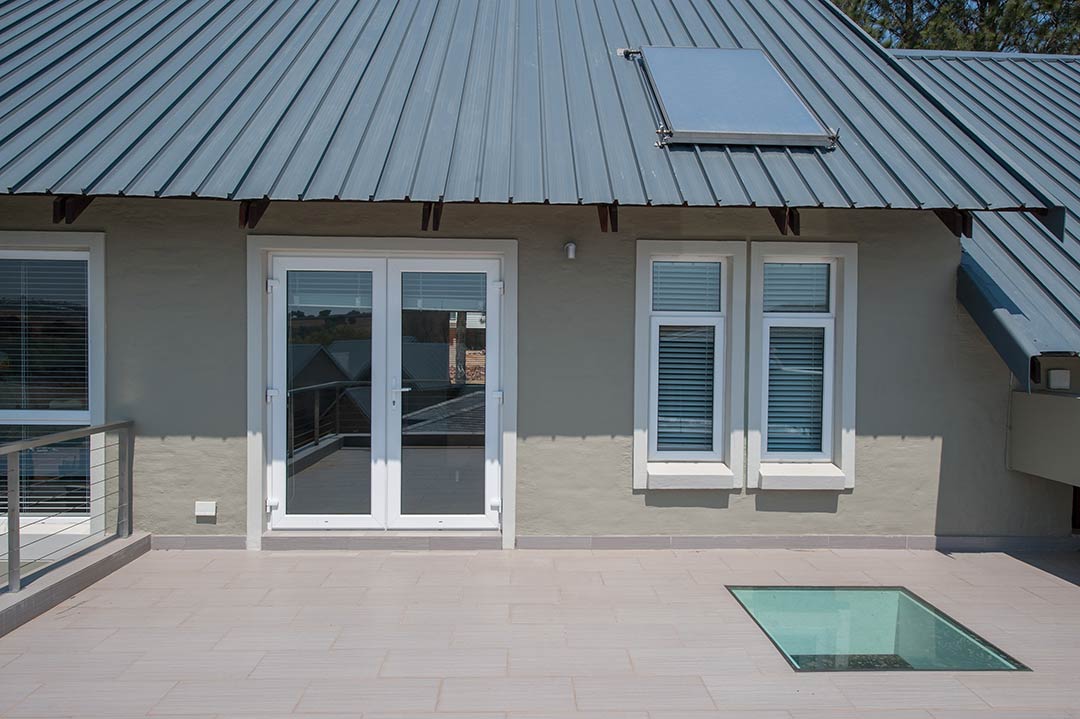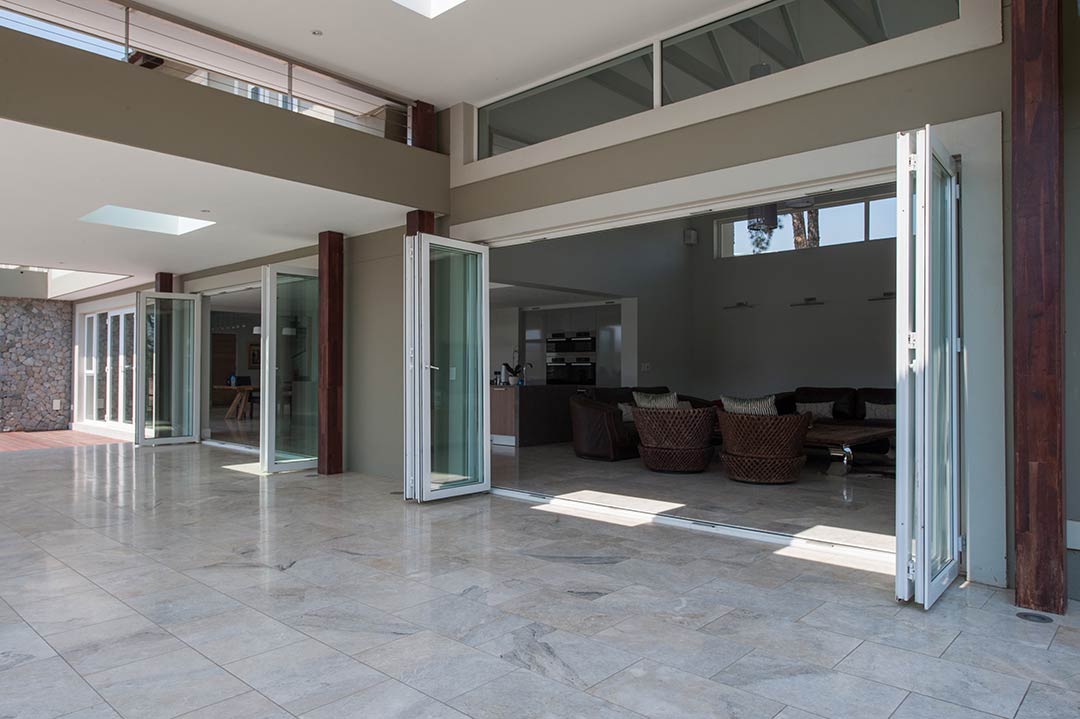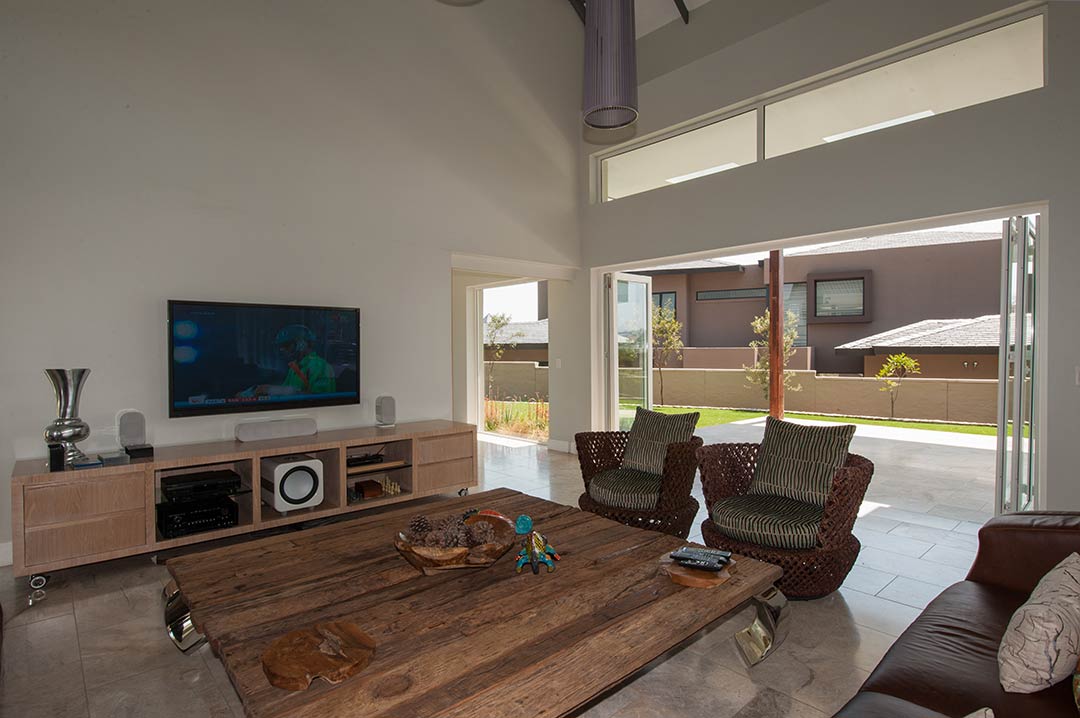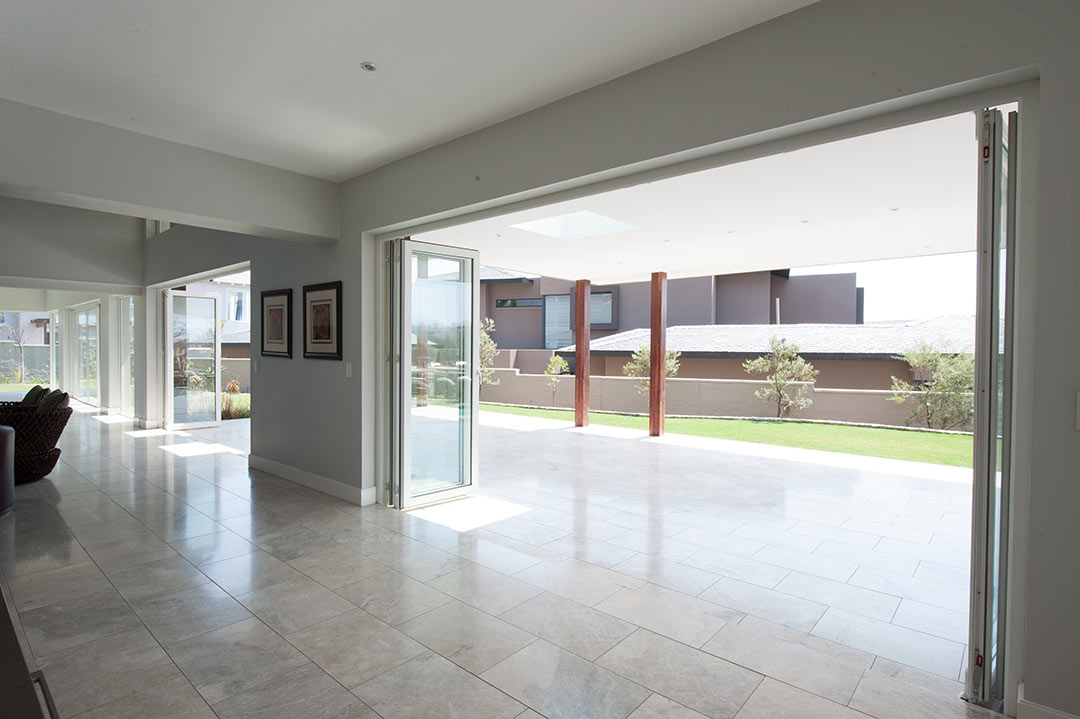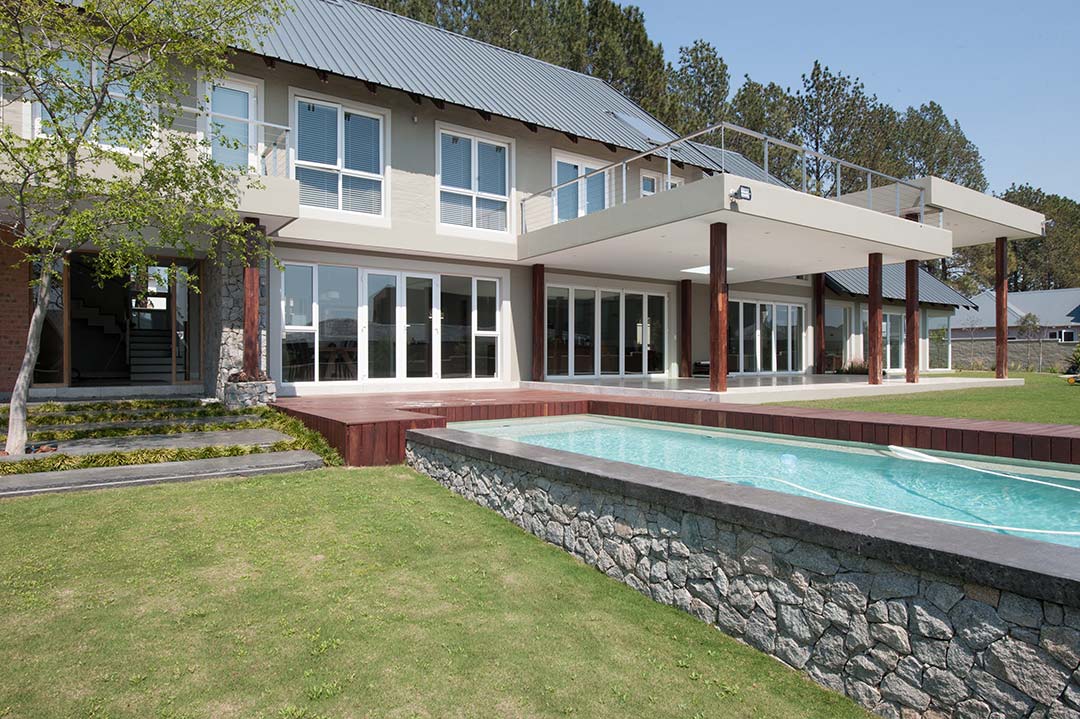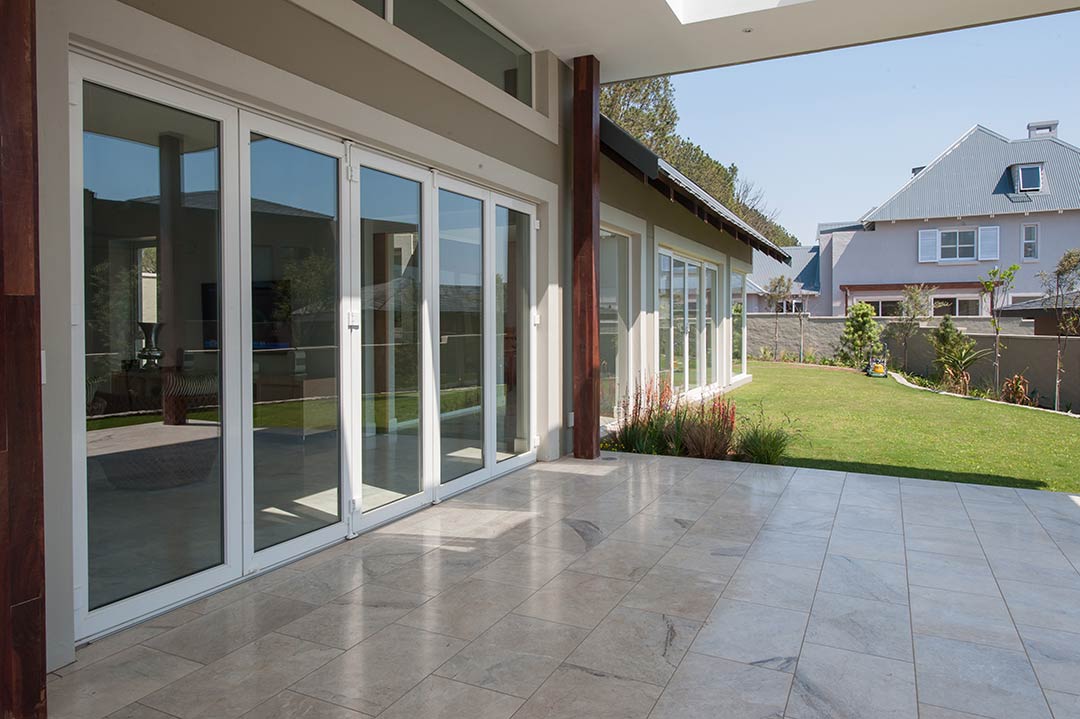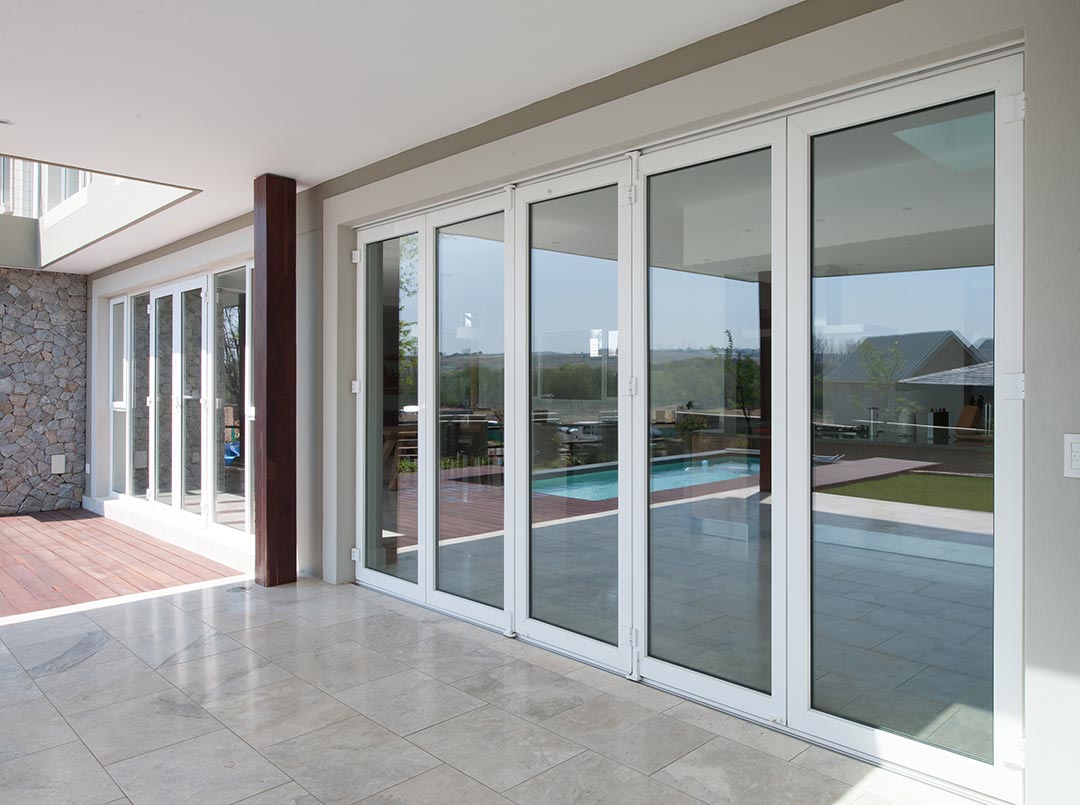 Every Johannesburger and most South Africans are aware of the 640Ha spacious, green Waterfall Residential Estates: More than 2000 homes, hiking and walking trails, a 5Ha lake, clubhouses, a mall, a school and so much more.
About a decade ago, there was mostly dust. Dust and a very big dream. The Wild Wild West in the north of the City of Gold. One of the first pioneers to break ground was a homeowner looking to build a modern farmhouse. The design utilized clean, bold lines, softened by the use of stone, wood and face-brick. Large rooms with lots of glass brought the spaciousness of the property into the home.
With so many windows and sliding doors, the owner was concerned with insulation and warmth. He came across a small start-up offering a big solution: energy efficient uPVC windows and doors that are durable and low maintenance with sophisticated visual appeal. Teva Windows specialize in the supply and installation of uPVC windows and doors. He was familiar with this material having grown up in the UK where uPVC has been recognized as the best window framing material for insulation for quite some time.
In the decade since, Teva Windows has grown into the largest supplier and installer of uPVC windows and doors in the country. Waterfall has exceeded expectations and is a shining example of the best in estate living. And the farmhouse and its windows look great. So much so, that the owner strongly recommended it to his neighbor, another happy customer.
This inviting property was the first on the estate to install Teva windows and doors. It comes as no surprise that it was the first of many.