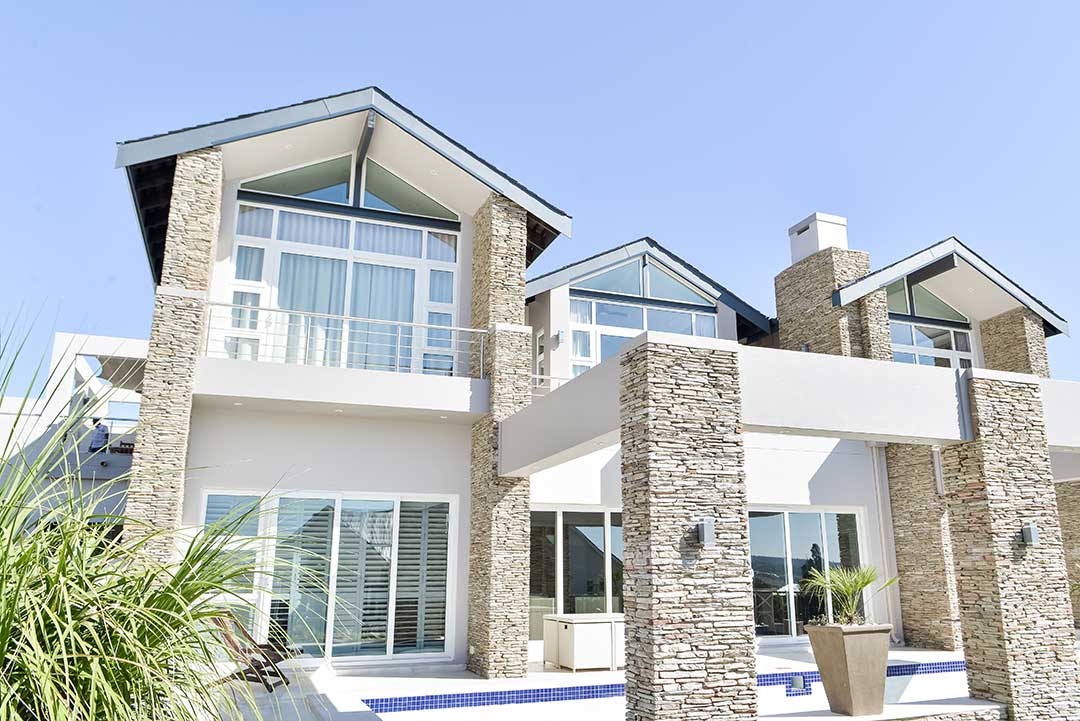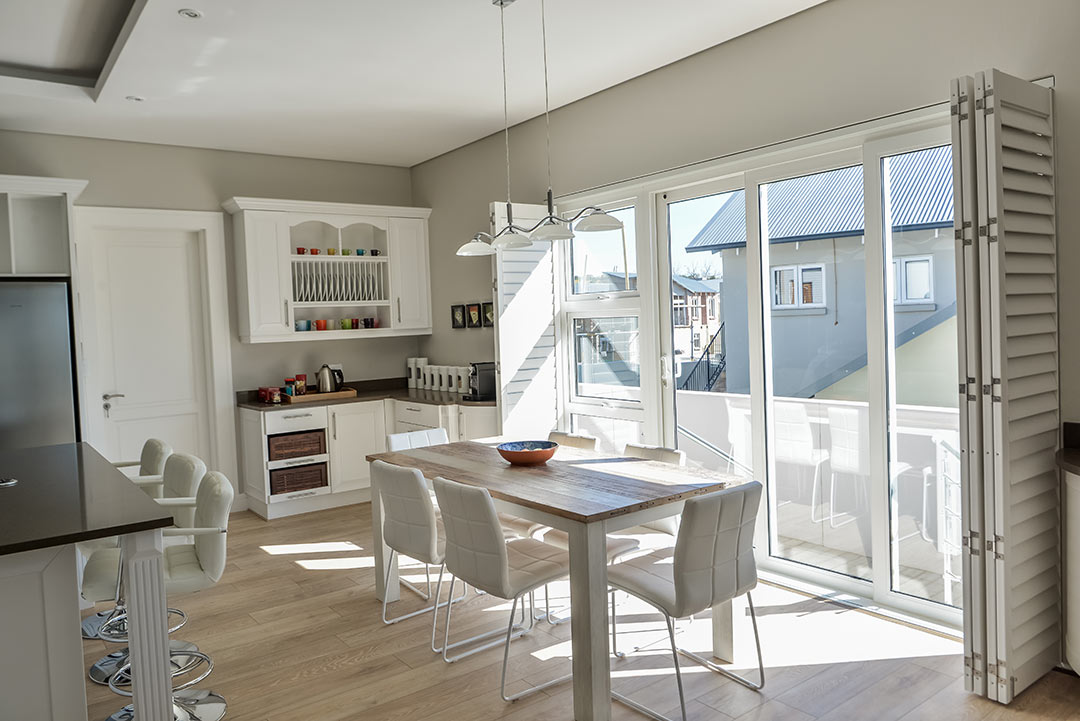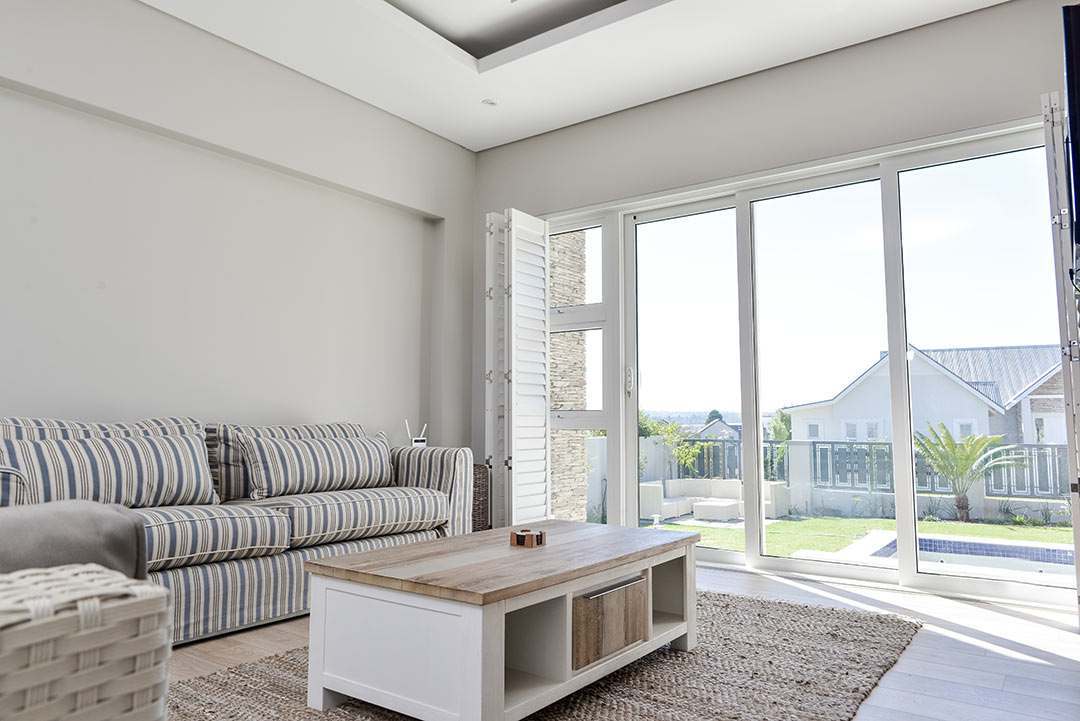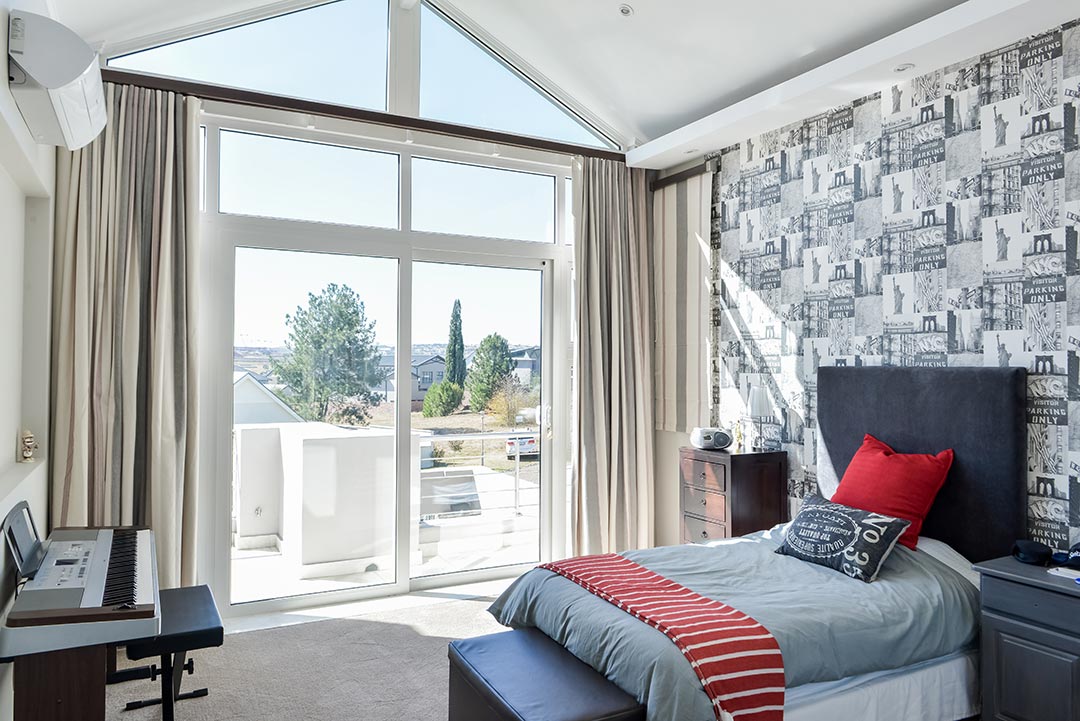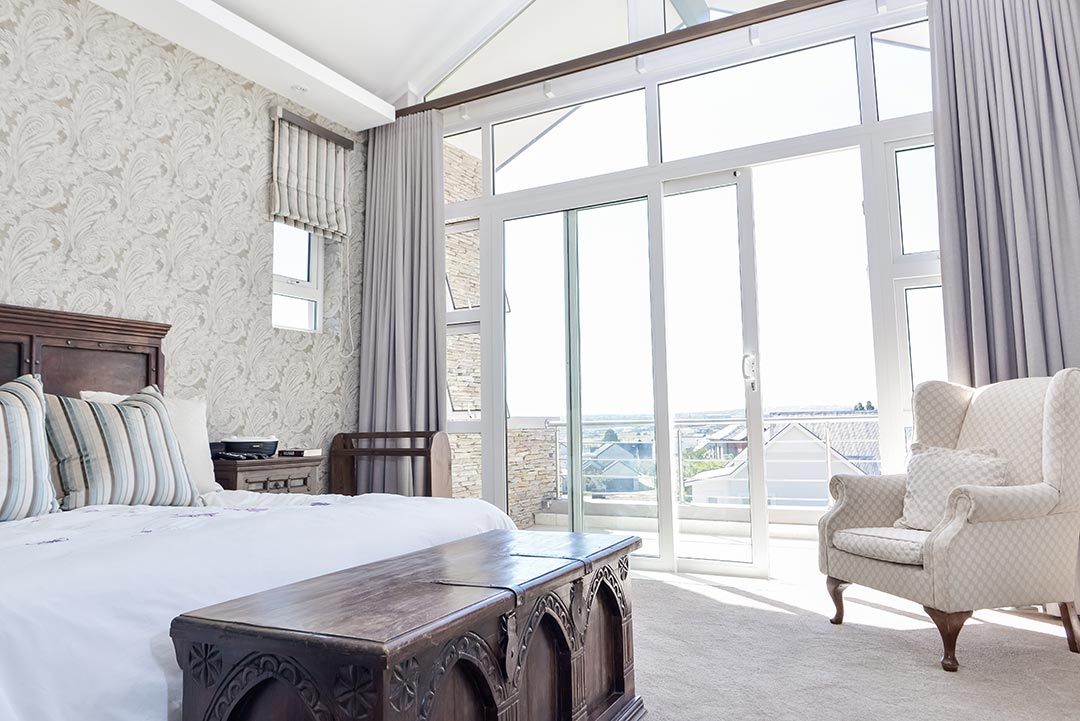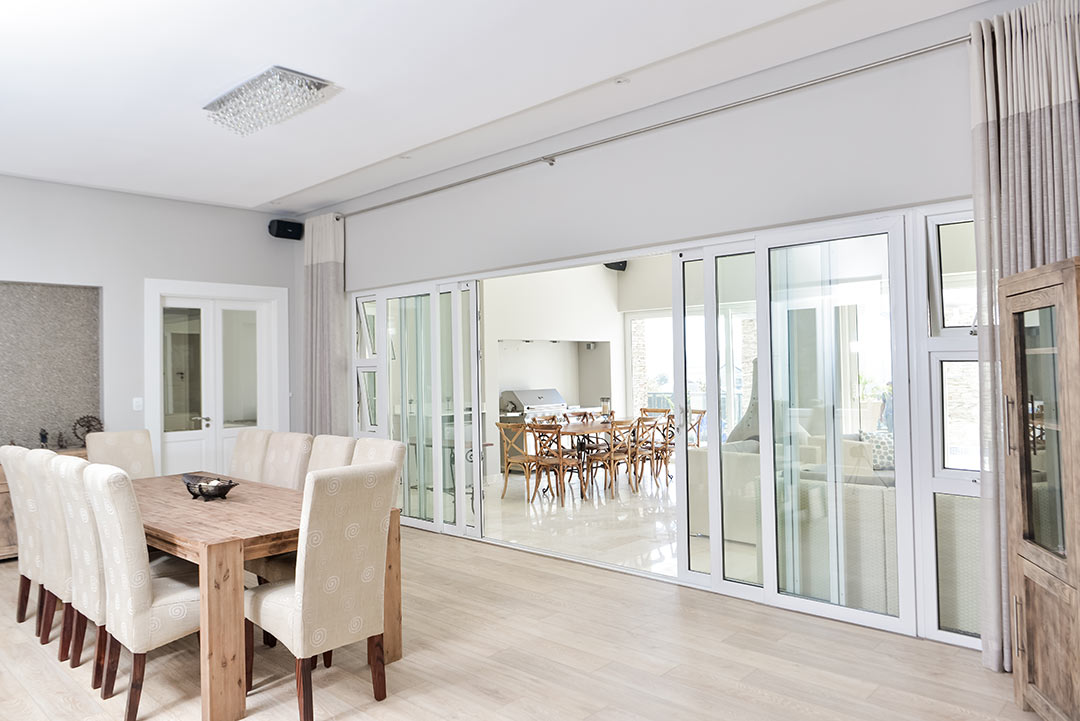 The CEO of an international company specializing in new technologies applied his research skills to great effect when building his own home in the luxurious Waterfall Estate. He combined wood, stone, woven fabrics, linens and wallpapers to create a sensual feast of visual and tactile textures. Ample space and light, with subtle use of colour balances the eclectic use of materials and adds elegance.
Each element was carefully selected. He combined natural and sustainable products that add to the comfort and beauty of his home and are guaranteed to retain their quality well into the future.
He was interested in uPVC windows, which are used as a standard in Europe, for their high insulation value and durability. However, he was concerned about the potential for discoloration in the South African sun. His fears were quickly allayed when he met with Teva Windows. The uPVC window and door specialists use a formulation that was specifically developed for the South African climate. This type of window has been installed on a number of properties in South Africa over the past 30 years and they still look perfect. High-quality internal mechanisms and manufacture mean that opening, closing, sliding and locking actions are all simple and efficient, bringing a sense of ease to the family's daily life.
Teva assisted the CEO in customizing the best windows and doors for optimal light, visual appeal and energy efficiency. The large sliding doors and windows proved the perfect complement for the restrained opulence of this unique residence.