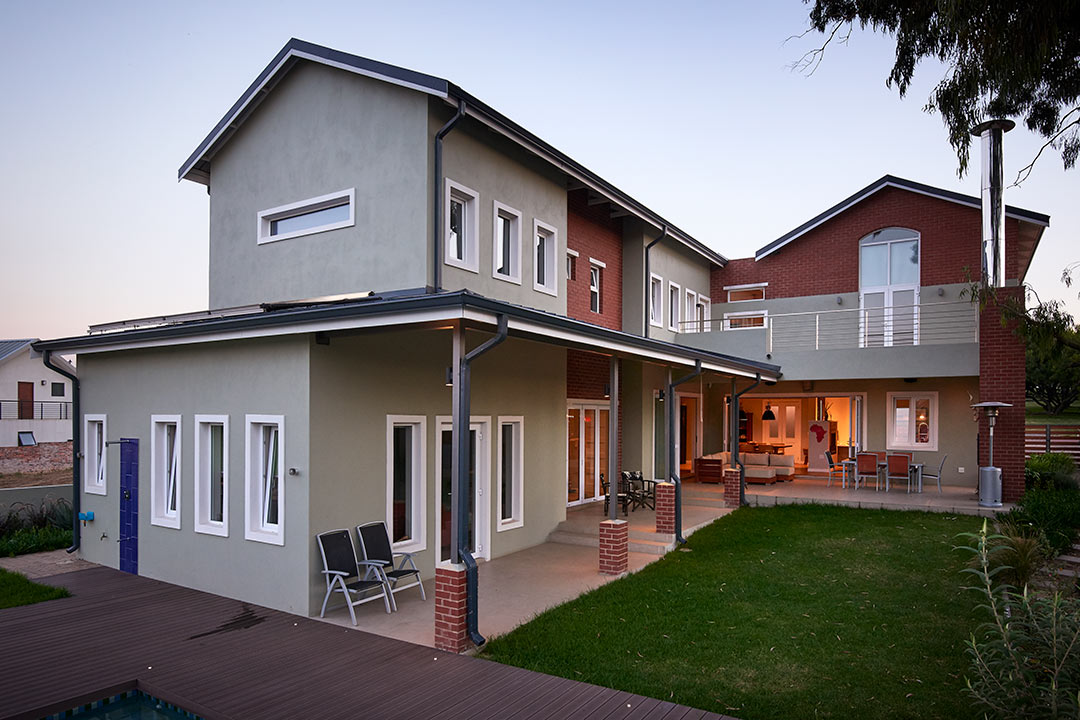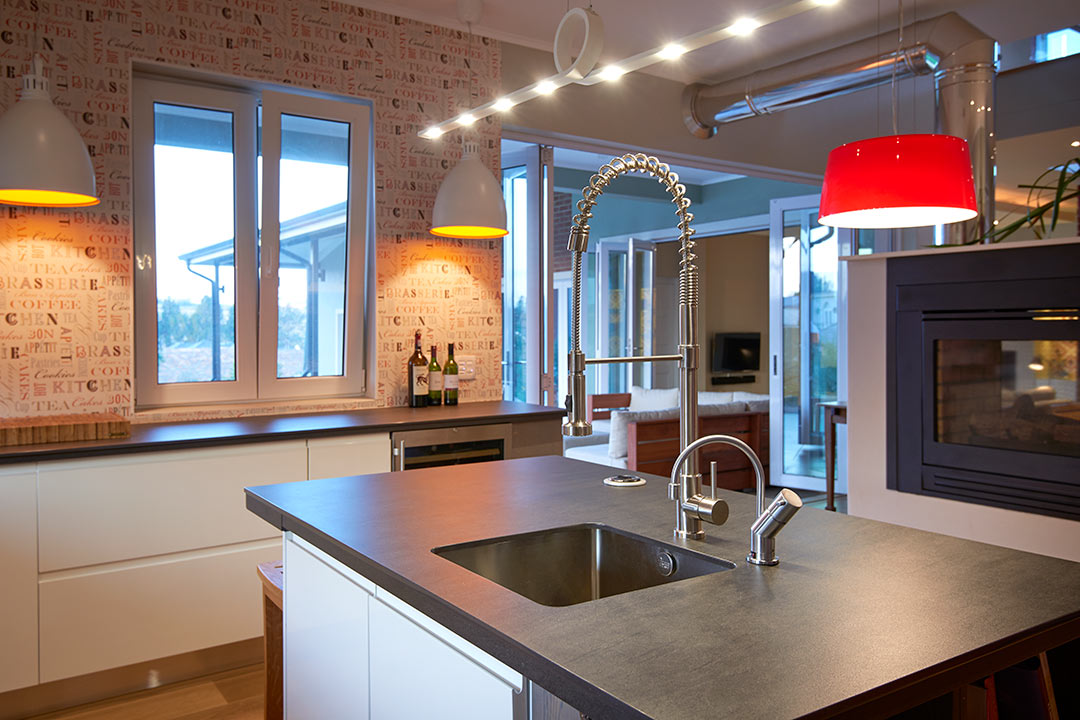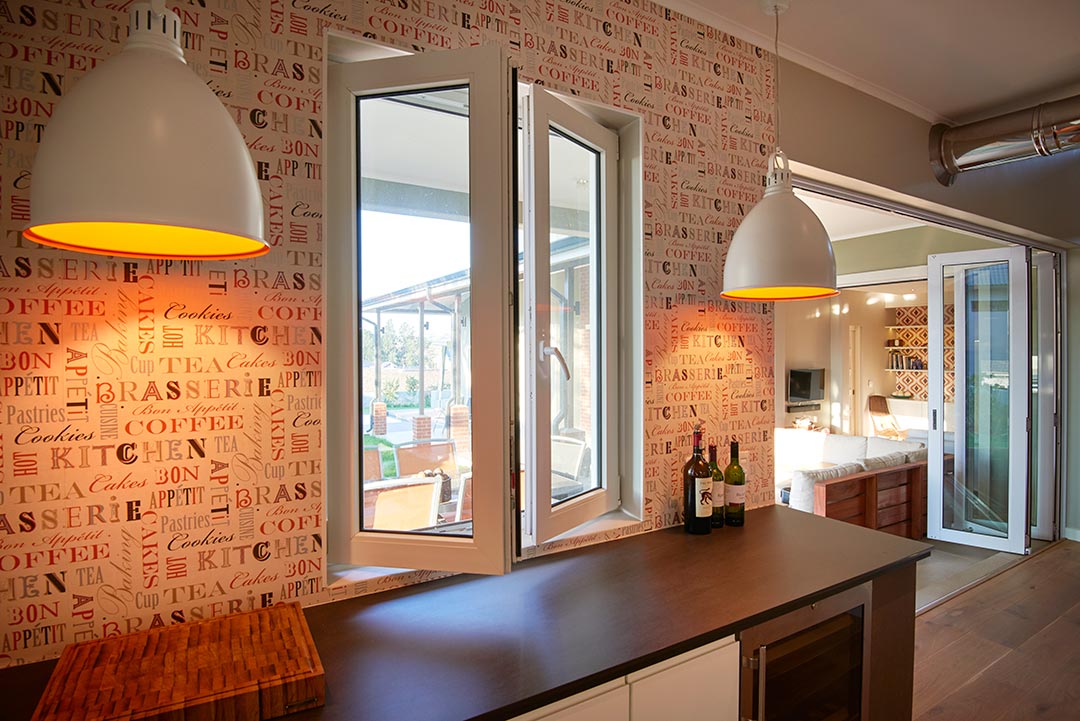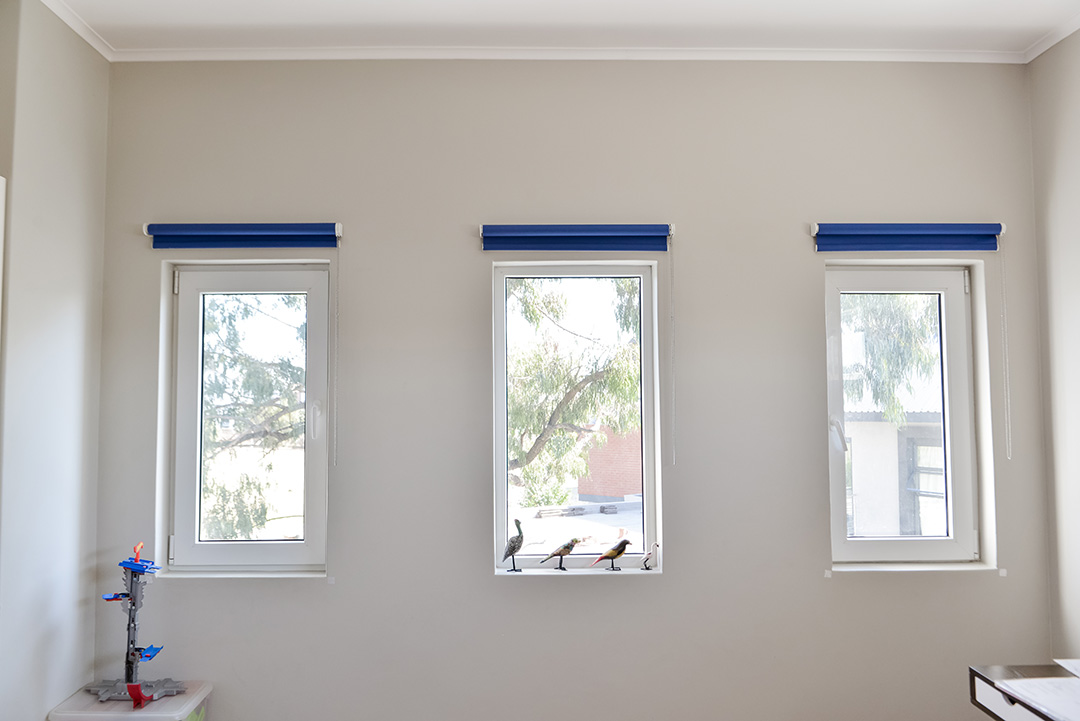 "Build the house for yourself, not the possible next owner" say the family behind this bright, comfortable home on a country estate outside Johannesburg. They wanted to reflect the family personality and values in the design of their home and to create a happy, relaxed living environment.
Colorful accents and natural materials like wood and exposed brick express the warmth and fun at the heart of this home. Their enjoyment of the outdoors is brought inside, using large stacking doors that allow for maximum access to the large garden.
Insulation was key for cozy comfort and reducing electricity consumption. Coming from Europe, they were aware that double-glazed glass is best complemented by uPVC window frames for optimum energy efficiency. They were pleased to find a South African company able to supply high quality uPVC products with double-glazing. Teva Windows have a substantial local track record in the successful manufacture and installation of uPVC windows and doors.
Their love of travel has given them a strong appreciation for the world's natural wonders so environmental responsibility was a priority. They installed solar panels and designed the flow of their home to make best use of natural light.
These owners have invested meaningfully in the lifestyle they wanted to create for themselves and their children and the family is thriving in their sunny, cheerful home.