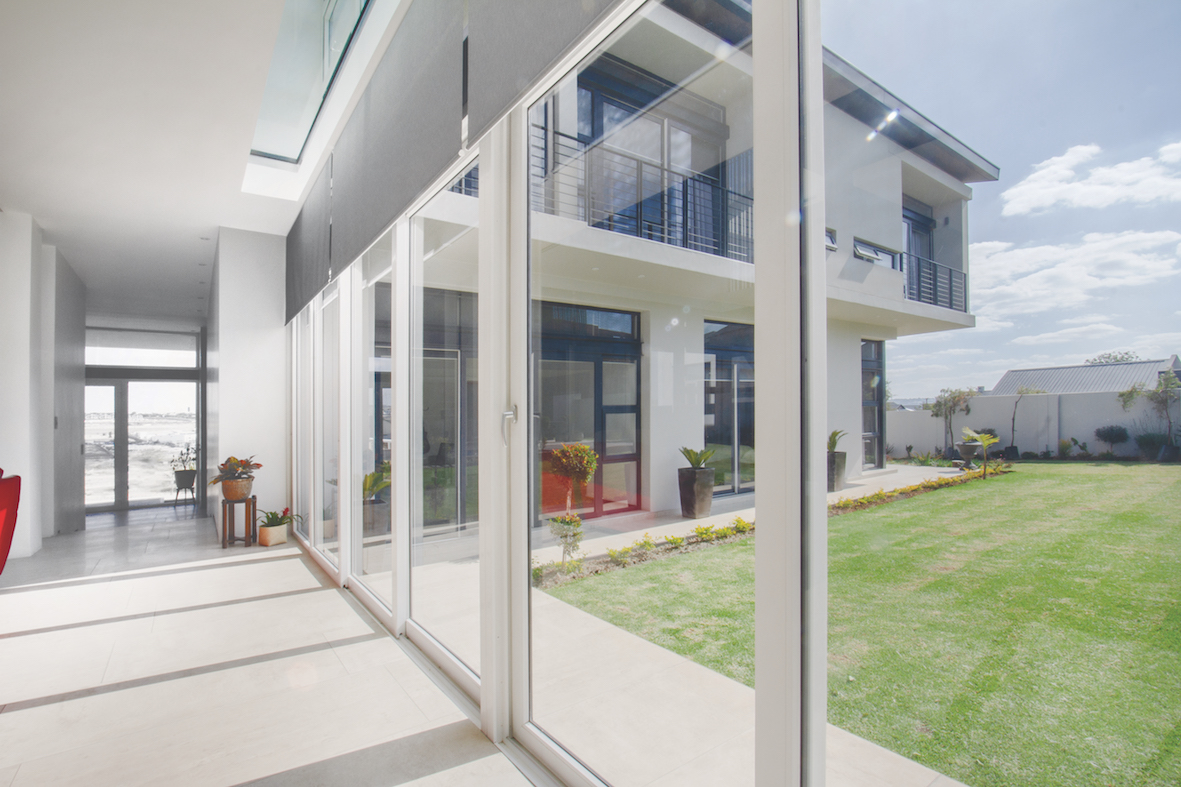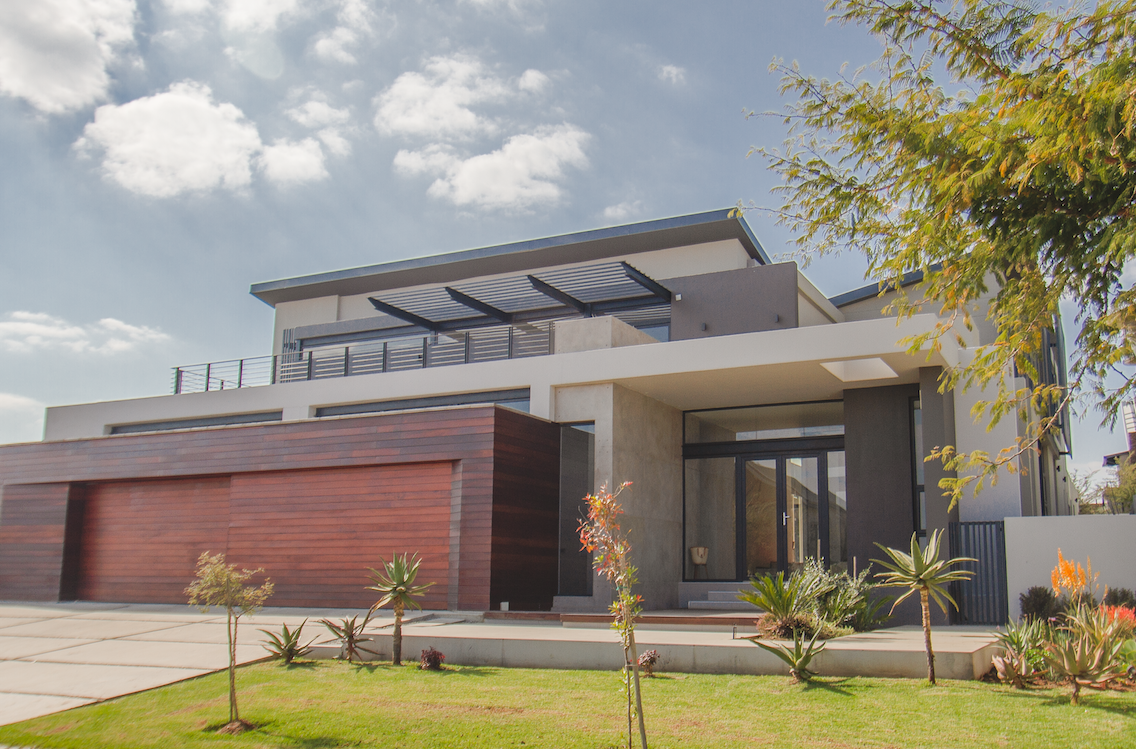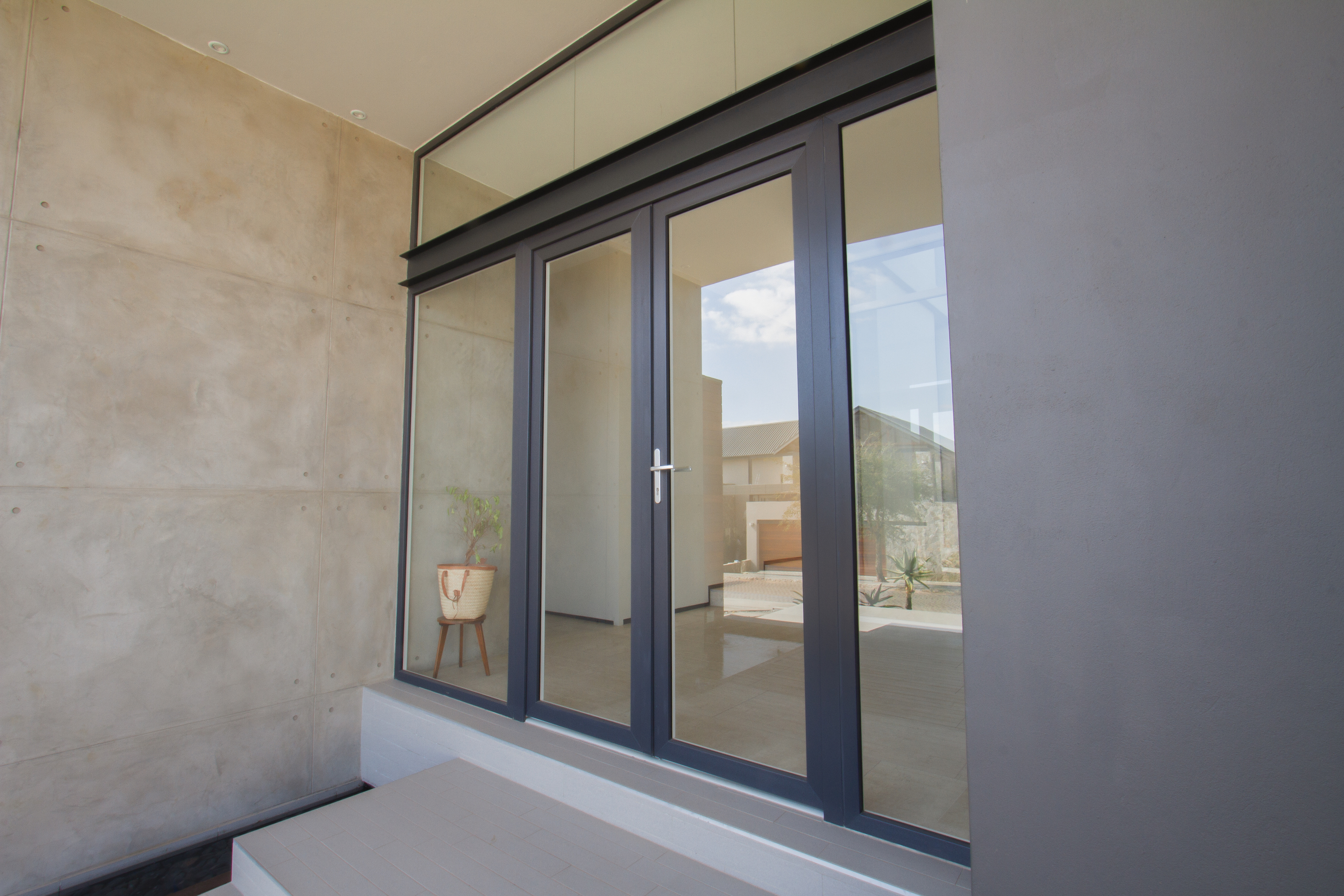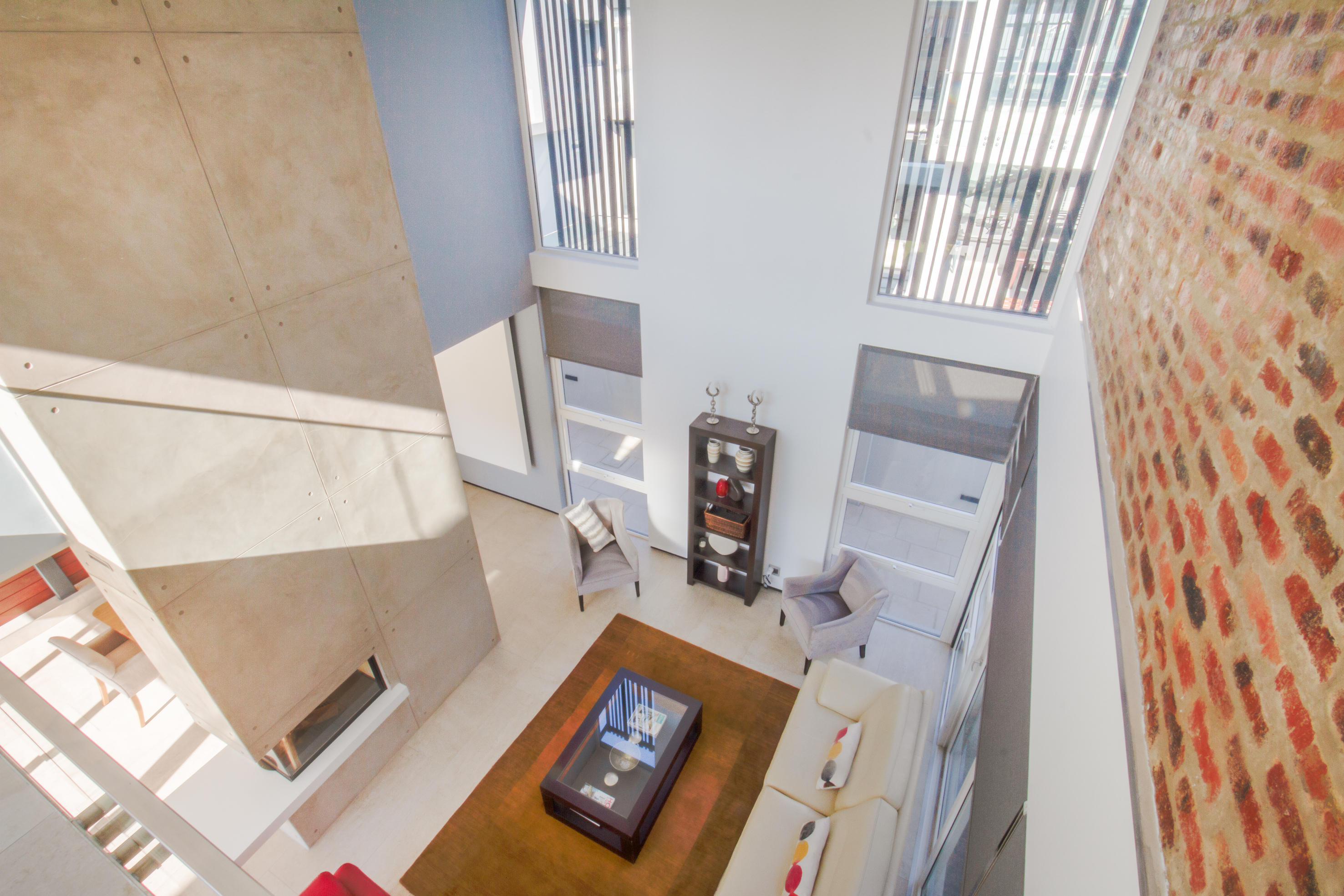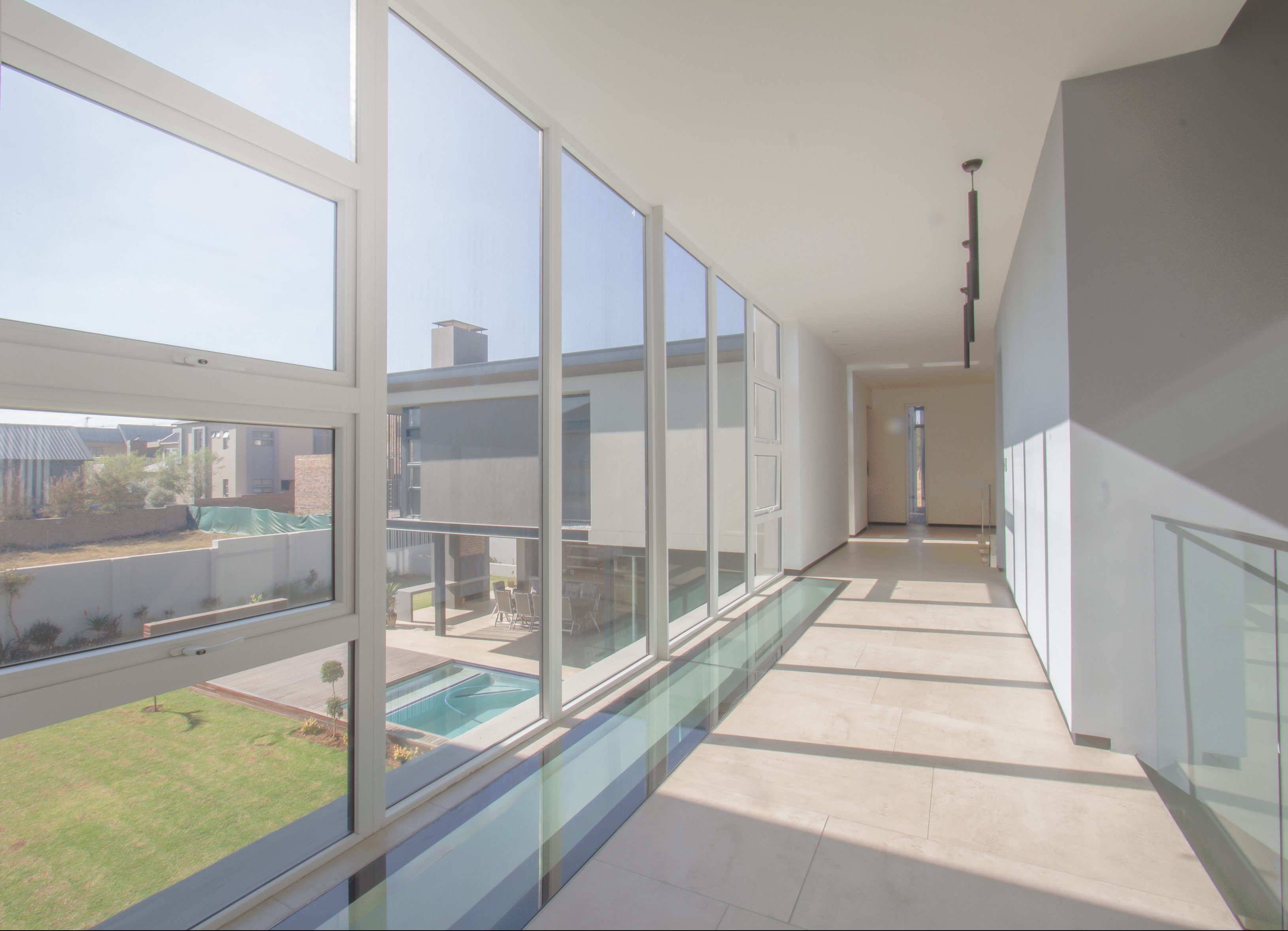 The owner of this Waterfall Estate home wanted the comfort of Teva Windows insulation and a visual design that would be as dynamic and fashion forward as his vibrant family. He convinced Teva to pilot their new Teva Onyx system in his home.
The Teva Onyx premium colour creation is inspired by the latest trends in European home design. It allows for a striking, modern anthracite exterior and the timeless versatility of a white interior, with one frame.
Entering the home, one is immediately struck by the sense of space and light. It is striking, unique and yet not at all intimidating. The inviting environment is equally suited to elegant soirees and relaxed family gatherings.
The horseshoe layout connects the entire ground floor to the garden and entertainment area. Sliding doors throughout invite uninterrupted flow between indoors and outdoors. The open layout and generous use of glass required that careful thought be given to insulation. Teva's uPVC products are known for offering the best insulation, and consequent energy efficiency, in the market.
This clean, bright, comfortable and undeniably classy home is the perfect fit for the successful and energetic family who have made it their own.